Acrylic Hardcoat Stucco Specifications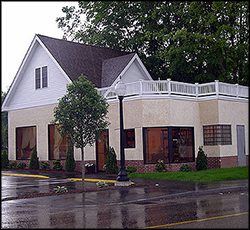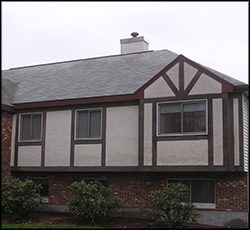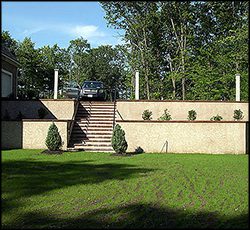 We use a two-coat stucco system with a hand-troweled Portland cement base coat and a pre-mixed acrylic finish coat.
The acrylic coat is applied in a choice of textures and colors.
MATERIALS
15 LB asphalt saturated felt

3.4 gauge, diamond expanded, self-furring, galvanized steel lath

A.S.T.M. Dragon gray cement

Premixed acrylic stucco finish

Double AA grade, silica sand

Fiberglass fibers and plasticizers

Galvanized crown staple fasteners for lath

Pneutek masonry fasteners for lath
APPLICATION
Attach a 15 LB asphalt saturated felt to wood substrates as a dependable vapor barrier. No vapor barrier is needed over metal or masonry surfaces.

Attach a 3.4 gauge, diamond-expanded, self-furring, galvanized steel lath to the work area with galvanized plastering accessories and expansion joints where required.

Trowel on a first coat of machine-mixed cement, sand, fibers and plasticizers to the entire work area. We refer to this as the base coat. Float and smooth the base coat to receive the finish coat. The base coat will dry for 5-7 days before the finish coat is applied.


Trowel on the finish coat of a premixed acrylic stucco. The finish coat will give the acrylic stucco appearance with cement stucco's durability. The finish coat is offered in a course sand or worm texture.