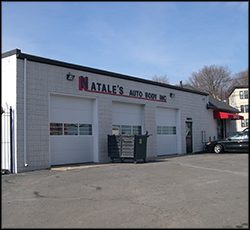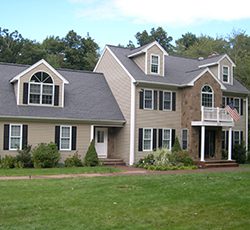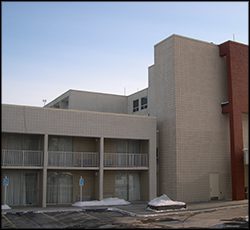 New England Brickface's custom stucco stoneface system will give your home or business the elegant look of a stone finish without the expensive construction or maintenance costs.
A stoneface veneer is a highly durable, premium three-coat stucco veneer. The final coat is made from a thin coating of masonry textured to look like stone. Stoneface can be applied over almost any existing wall or exterior finish –– saving you money on expensive removal costs. This style is ideal for both residential and commercial buildings.
Our stoneface veneer has the same high durability as concrete and has a 40-year proven track record of standing up to the harsh New England climate. With Stoneface, there are no worries about water damage or color fading over time.
Stoneface is maintenance-free –– no more worrying about water damage, joints popping, or shifting over time. Wind and rain do not harm our systems –– they stand up to the harshest conditions.
Our stoneface veneer doesn't require expensive footings saving money on costly upfront costs. The stoneface front can be applied over nearly any existing wall or exterior finish with a low installation cost.
We provide design flexibility with a large selection of colors and patterns. Our versatile color combinations and patterns make it easy to match your existing surfaces. You replace only what you need to, ultimately saving money. A stoneface veneer system can be combined with other traditional exteriors giving you a stunning look that is guaranteed to last.