Upgrade To The Elegant Look
of Brick, Stone or Stucco
Increase Your Home's Value, Without The High End Cost!
Make A Great First Impression
And Attract More Customers
Impress Customers With Our Professional Commercial Grade Exteriors
Protect Your Home Or Business
From The Harsh Elements
Our Weatherization Process Will Reduce Costly Damage
Transform Your Home With A Durable, Maintenance Free And Affordable Stucco Exterior.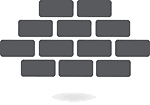 Brickface
Our custom brickface system gives your property the elegant look of a brick finish, without the cost.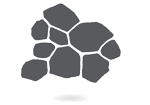 Stoneface
Enjoy the elegant beauty of our custom stone finishes, available in a wide variety of colors, shapes and textures.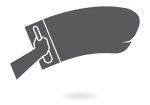 Stucco
Energize your property with our unique custom stucco finishes, offering unlimited design options to fit your style.
Thanks for the awesome work you did on our home! We couldn't afford to move but your brickface looks so much better it's like we got a new home anyway! Excellent work for a fair price. We are very happy!!!

Ellen & Jim
New England Brickface helped us find a better option for the exterior of our fixer-upper. The stone looks great and I couldn't be happier with the results. I highly recommend these guys!

Mark
When our rather large chimney started crumbling, I looked around to find an affordable solution. New England Brickface not only repaired things as good as new, but their price was lower than our other options.

Amy
Customize Your Property With Thousands of Styles, Colors and Textures — Guaranteed For Life.
Brickface, Stoneface and Stucco
With over 30 years of proven masonry and construction success, New England Brickface remains dedicated to transforming the exterior of your home or business. Our custom brickface, stoneface and stucco systems surround your house or building with the elegant look of brick, stone or stucco finishes while avoiding expensive construction and maintenance costs.
Tested over decades in New England's harsh climates, our products withstand extreme weather conditions. Installed over existing wood siding with no expensive foundations or footings, our full line of top grade three coat stucco systems offers a wide selection of styles, colors and textures.
Increase your home's value and curb appeal with a more cost-effective option than using full-size brick or stone. We offer a lifetime guarantee on all our systems.
Our unique Brickface, Stoneface and Stucco systems exceed other exterior finishes' durability, elegance, and value. Please choose from our wide selection of patterns, styles, colors and textures to create your perfect look at an affordable cost.
The skilled and experienced team at New England Brickface wants to help you design your layout, determine to price and devise an installation plan. We'll make sure that every step of the process meets your satisfaction before we move forward. Once a plan falls into place, we complete most projects in about a week.