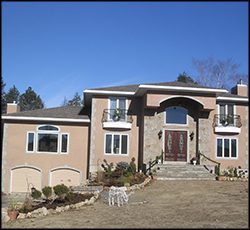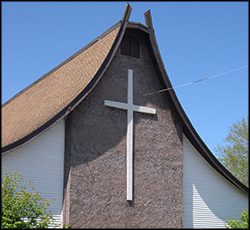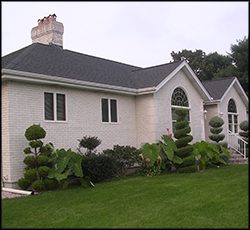 Looking to upgrade your home's exterior? Tired of the harsh weather taking a toll on your siding? Stucco exteriors give your home a stylish new appeal with built in durability. New England Brickface offers a wide range of exterior surfaces to choose from.
Our professionals assist you in choosing the right exterior for your home. All of our products are durable, with a 40 year proven track record to stand up to the harshest climates. New England Brickface supplies you with a wide selection of colors and styles to choose from, making it easy to match your home's existing look.
Increase your home's value and curb appeal with one of our cost effective styles:
Brickface
Our custom stucco brickface system will give your home or business the elegant look of a brick finish, without the expensive construction or maintenance costs. Our brickface veneer has the same high durability as concrete. With brickface there is no need to worry about water damage or color fading over time. Learn more about brickface here.
Stoneface
New England Brickface custom stucco stoneface system is extremely durable. We provide design flexibility with a large selection of colors and patterns to choose from. Our color combinations and patterns are versatile making it easy to match your existing surfaces. Learn more about stoneface here.
Stucco
Stucco gives a classic look to any style of residential or commercial building. Stucco offers higher durability than other exteriors. Because stucco is maintenance free, you never have to worry about water damage, joints popping or shifting over time. Our systems stand up against the harshest weather conditions. Learn more about stucco here.
Upgrade your home's look and get a durable exterior with our affordable stucco selections. For more information on our stucco exterior services from the experts at New England Brickface, please contact us here or call us directly at 617-581-7902.