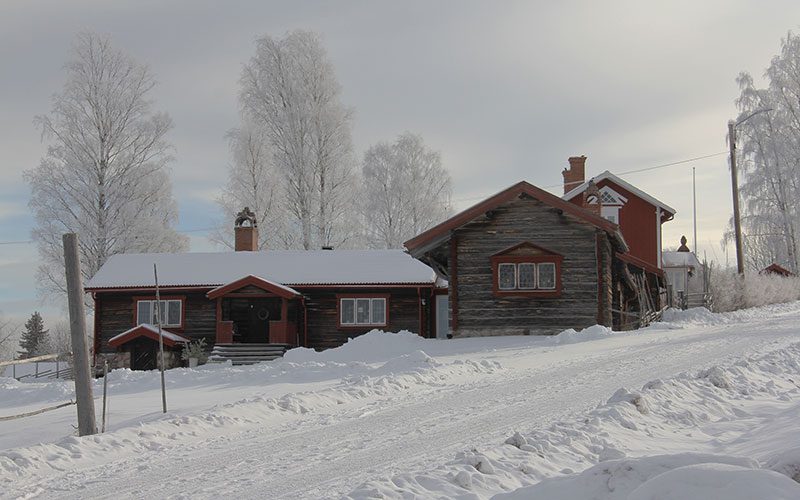 Every winter, New Englanders endure harsh snowstorms and freezing temperatures. Built for maintaining warmth, the homes and offices of the region utilize strong exterior siding to block out the cold. New Englanders deserve the best exterior sidings for cold climates.
Thanks to its affordability, vinyl siding has become one of the most popular options for exterior siding around the country. More suitable for humid climates, the cheaper material can not fully withstand the long New England winters. Its vulnerability to the elements may cause the need for repairs after years of wear and tear.
Wood siding insulates well against the cold, but can be susceptible to mold or the salty air if near the ocean. To prevent mold and cracking in cold weather, wood must be power washed, stained and sealed.
Stucco has made a home for itself on the west coast and southern states. Its prominence in warmer regions creates the perception that it can't withstand extremely cold climates. However, stucco holds up against cold climate buildings and homes. The durability of stucco protects it from strong winds and storms, and the applied barrier underneath it prevents moisture from damaging the exterior. Stucco is also easy to repair and maintain.
Brickface or Brick?
New England loves its traditional brick and stone homes, but they are poorly insulated. Cold air seeps right through brick, making it a terrible insulator. A better alternative to traditional brick is brickface and stoneface. Brickface and stoneface allow for the homely appearance of brick and stone with much more efficient insulation.
Brickface and stoneface fend off cold weather, making it an increasingly popular option in northern regions. An inch of airspace in between the veneer and the inner layer insulate the house, keeping it warm. The tough exteriors stand up to unforgiving climate and deals with minimal maintenance issues. Its resilience to the cold makes it a strong contender for the best exterior siding in cold climates.
For more information on the best exterior sidings for cold climates from the experts at New England Brickface, please contact us here or call us directly at 508.544.0408.